Top Ten Fine Dining Restaraunts on Oahu
With its white beaches, sparkling waters and blue skies, Oahu is paradiasical. One of the most popular ways to enjoy the island life is by sampling the local cuisine. Here are the ten best high-end restarants on Oahu for your consideration.
1. 53 By the Sea
Featuring a unique combination of Japanese and American seafood, 53 is one of the most popular locales for a fine dining experience. 53 calls Honolulu's shore home and enjoys some local and widespread fame for its coconut-poached snapper and Meyer lemon aoli baked mahi-mahi.
2. House Without a Key
A hidden gem within the famous Halekulani hotel in Honolulu (and one of the foremost draws to the luxurious hotel itself), House features some more traditional Hawaiian dishes, such as Kiawe-infused prime rib, pineapple cheesecake and Laulau (a combination of chicken and pork wrapped in succulent taro leaves and garnished with tomato and rice).
3. Chef Chai
Chef Chai opts for a unique Asian fusion menu with tastes of continental. For something a little Eastern and spicy, try the vegetable terrine with green curry sauce or the Kataifi Macadamia nut crusted black tigers prawns. In the mood for something a little more mainland? Give the deconstructed beef Wellington and mushroom foie gras puff a try.
4. La Mer
A classy French joint, La Mer was given the high honor of a 5-star rating by Forbes, and for good reason. With dishes such as Carrousel de Fruit de Mer (carousel of poached and raw seafood) and foie gras de canard, it's no wonder.
5. MW Restaraunt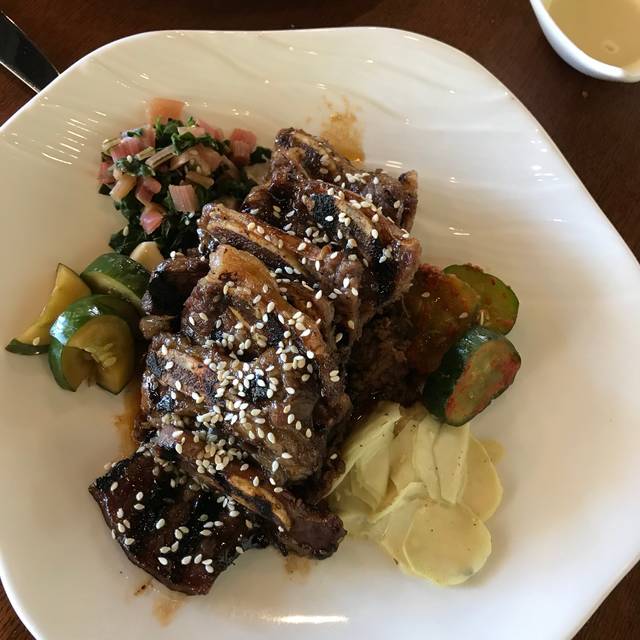 A patron of classic Hawaiian fare, MW is a great way to sample the island cuisine. Some of its most popular menu items include Kalua pig tacos, steamed opah and miso-glazed butterfish.
6. Noe Italian
Situated within the swanky Four Seasons, Noe focuses on Italian fare with a little bit of Big Island thrown in for seasoning. Their maccheroni neri with locally caught crab and swordfish set off with broccoli puree and fennel are excellent places to start.
7. Taormina Sicilian Cuisine
Situated on the gorgeous Waikiki beach walk, Taormina brings a taste of traditional Italy to Oahu, frequently featuring locally caught seafood to go along with the classical flavors. Try the squid ink linguine, Hawaiian scallops and sun-dried tomatoes.
8. Arancino
In the mood for fine-dining and pizza? Arancino is your best bet.Try the signature pizza - shrimp, maui onion, mozarella and garlic chips.
9. Sushi Sasabune
A classical sushi joint with all the dichotomy and freshness Hawaii has to offer, Sushi Sasabune features refreshing seafare such as salmon roe, goldeneye snapper and abalone sashimi.
10. Senia
The very definition of fine dining on Oahu, Senia features both Hawaiian and mainland courses such as burgers, steaks and tartare. Senia's chefs are some of the finest in the country.
Looking for more great recommendations for your trip to Oahu? Head on over to www.HawaiianBeachfront.com for more island content!